Adventures on horseback
Udda Äventyr has been looking for adventures and pushed boundaries since 1989. A lack of adventure has become a common affliction, and we want to provide the remedy!
We will show you the nature around Älvsbyn, with its varied forests, marshlands, lakes and ponds. To do so we have a unique herd of horses, plenty of hunting experience and knowledge about nature in the municipality of Älvsbyn. Our tours range from day trips to twelve-day outings.
In summer you can also opt for a cattle drive experience. Together with Berit and Stefan Hardselius we arrange shorter and longer transfers of their animals when changing their pasture. There will be both training and the real thing, giving you the opportunity to participate in what is probably the northernmost cattle drive in the world! Please contact us for more information.
Welcome to a guided adventure in the form of a cattle drive in our wonderful nature!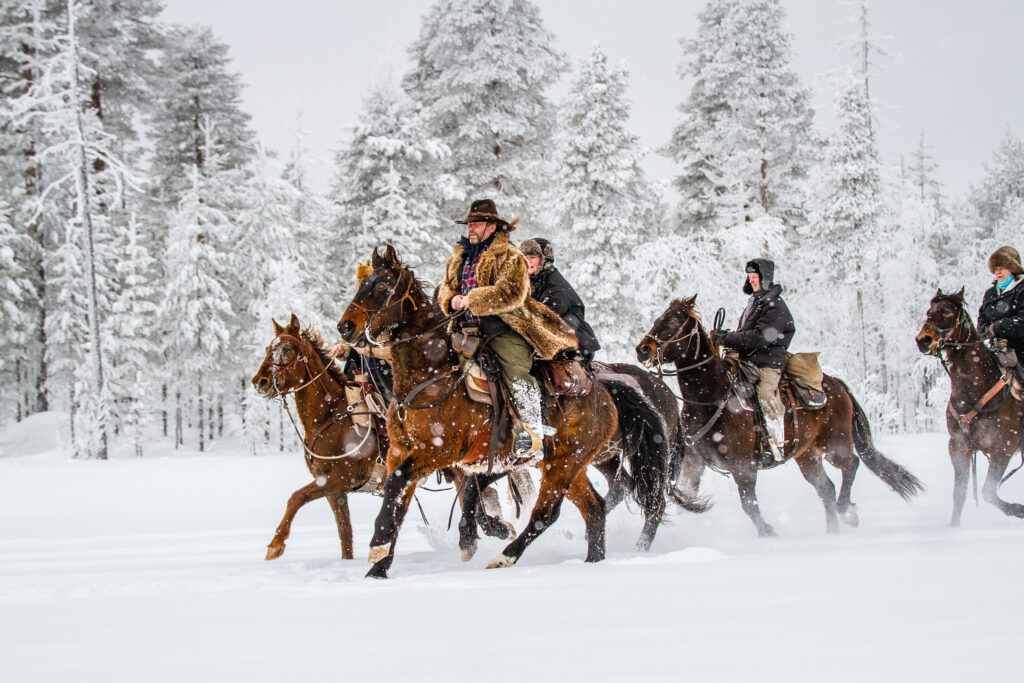 070-585 11 71
Email:
contact@uddaaventyr.com
Website:
https://www.uddaaventyr.com/