Experience Storforsen
The region's most obvious excursion destination, as majestic every time, no matter how often you visit!
Älvsbyn is permeated by hundreds of lakes and streams. Largest and mightiest is the 410-km long Pite River, winding its way through the municipality like a vein. The source lakes are located in the Sulitelma massif near the Norwegian border. In Bredsel the river transforms into the largest unbound rapids in Europe, Storforsen, with a total fall height of 82 metres. Surrounded by a very ancient-looking forest with rich fauna and flora Storforsen attract and fascinate people all year round.
The average water flow is 250 cubic metres per second. Storforsen never freezes, even if temperatures drop down to minus 40 degrees Celsius in winter. The powers are so strong that not even Jack Frost can subdue them.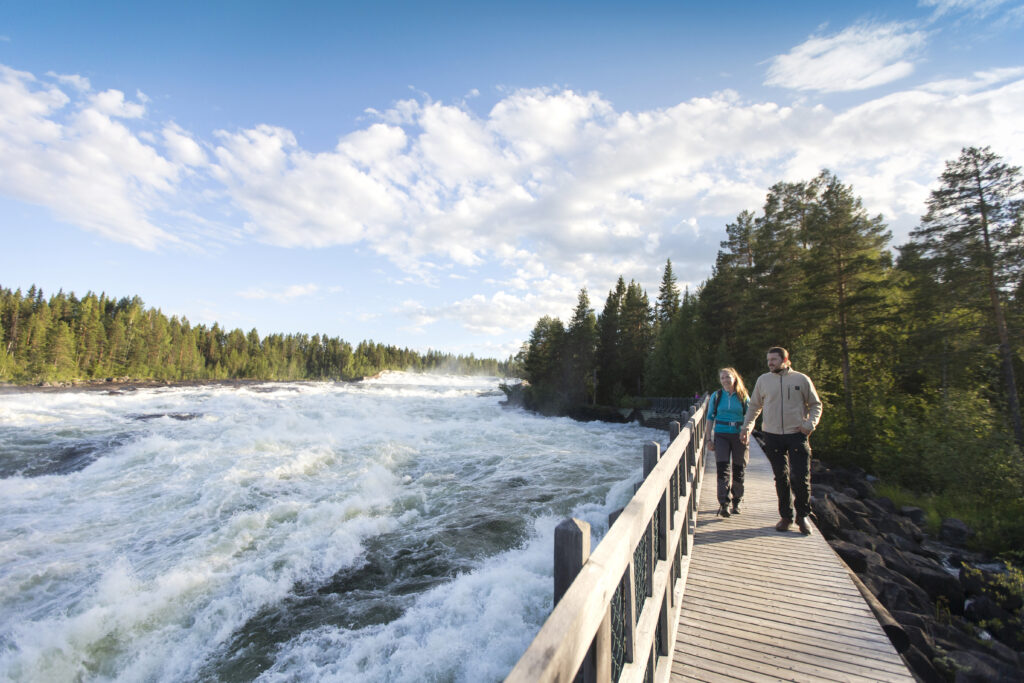 Here you can follow the foaming water masses along kilometers of paths and observation ramps and get titillating near the swirling water masses. Near the rapids there is an easily accessible nature reserve offering a unique environment. Apart from the rapids themselves, the reserve contains the 'Dead Fall', giant's cauldrons, ravines, and lagoons with rare plants. Taking a dip in one of the lagoons is popular on hot summer days.
There are ramps with facilitated access, a souvenir shop, picnic areas, wind shelters, trails for trailrunning, hiking and mountainbike, a forestry- and log driving museum, nature scene where events are organized mainly in the summer during the summer there is also a coffee shop at Kaffestugan.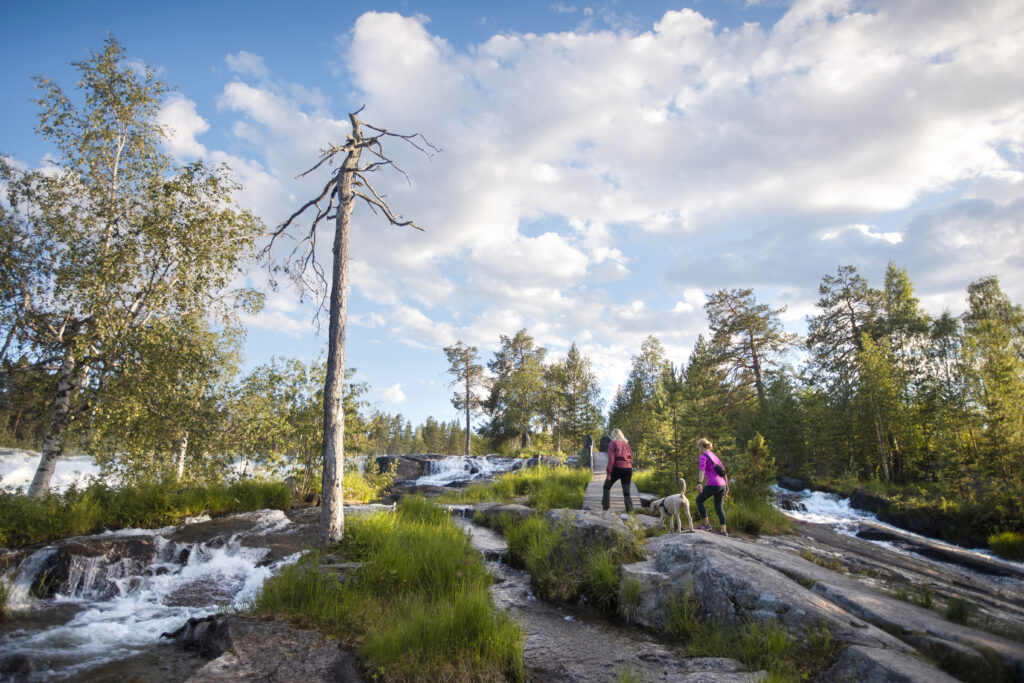 Get here
Storforsen is located about 40 km north of Älvsbyn and about 6 km from Vidsel. During the summer you can take bus 242 which on weekdays operates Älvsbyn – Storforsen. If you come by car, there is a large parking lot at the nature reserve and there is also a bridge, all the way from Hotel Storforsen up along the rapids.
Website:
https://www.lansstyrelsen.se/norrbotten/besoksmal/naturreservat/storforsen.html