The hotel with Storforsen as a backdrop
Enjoy the wonderful atmosphere and northern specialities.
Hotel Storforsen is located at the foot of the highest unbound waterfall in northern Europe. This is a place to stay, enjoy a meal, or arrange a conference in a landscape so visual it might take your breath away. The hotel is one of the most beautifully located hotels in Sweden, in the middle of the wilderness, with animals and nature as neighbours. A place offering magnificent scenery and a view that beats most.
The hotel offers exciting adventures, peaceful rest, comfortable hotel nights and efficient conferences far from everyday stress and disturbing noises. Hotel Storforsen offers great freedom of choice. We have a large number of rooms in all categories: single rooms, combi rooms, double rooms, mini suites and suites. Storforsens Camping is near the hotel with both cabins and caravan sites.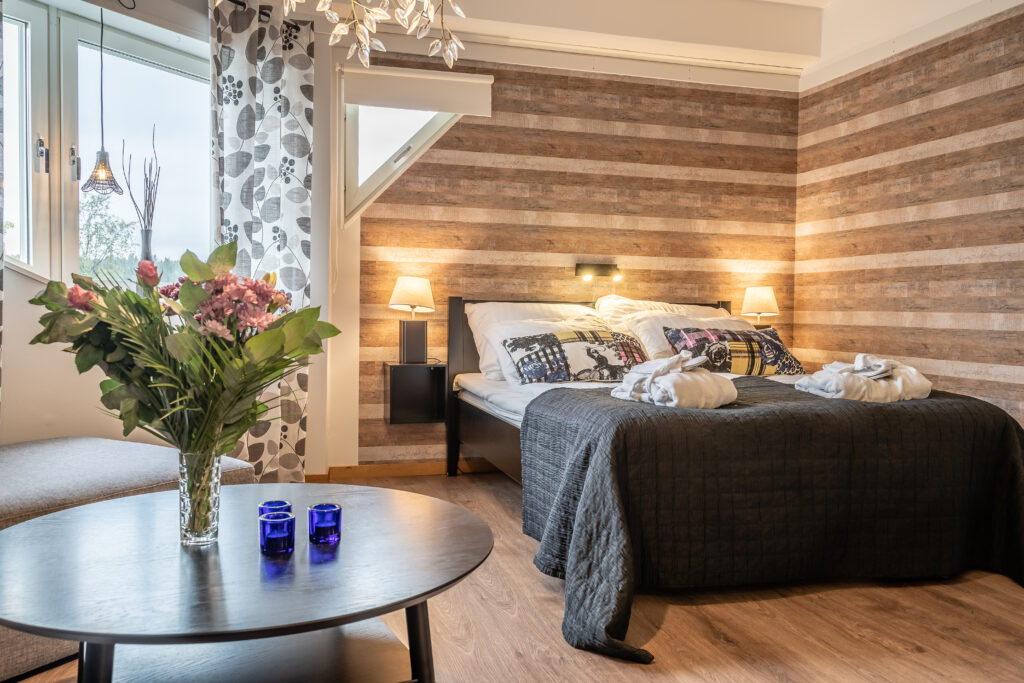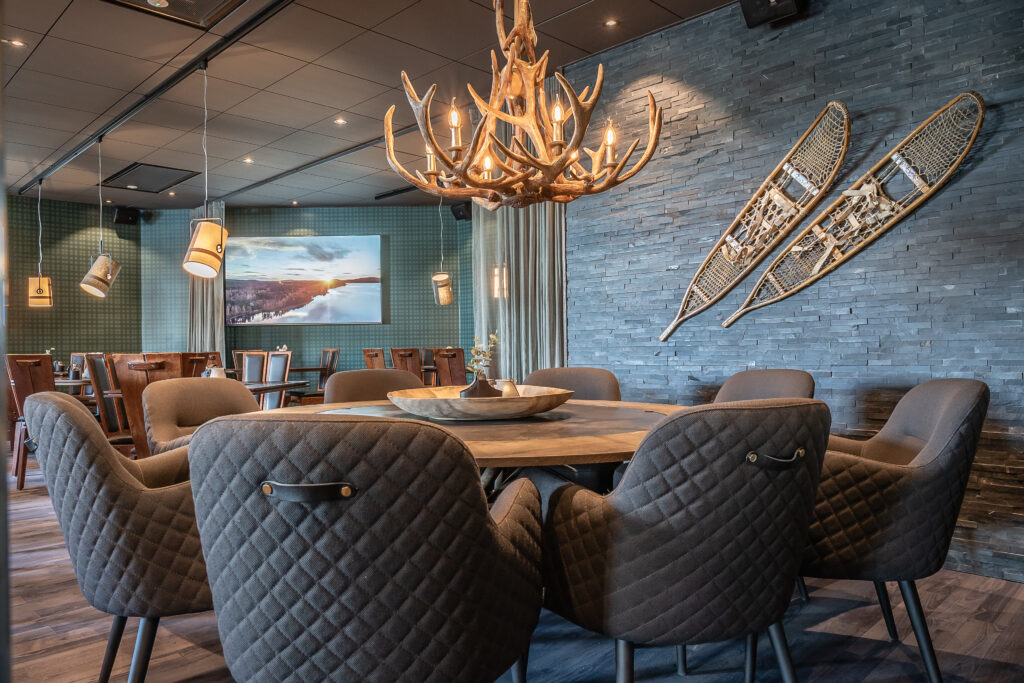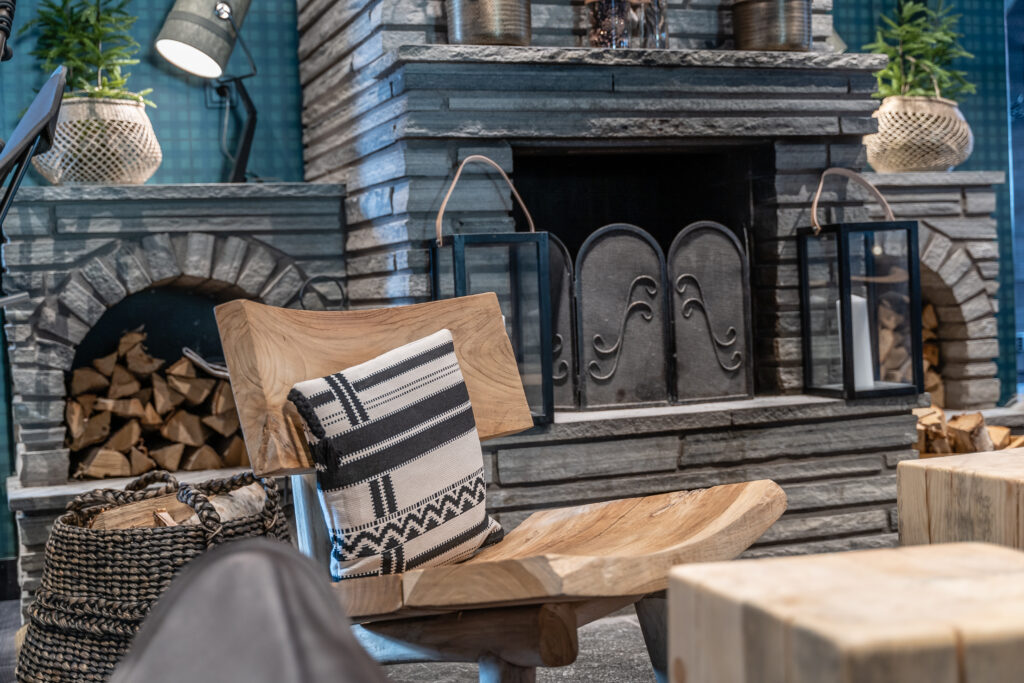 I hotellets restaurang njuter du av god mat tillagad av norrbottniska specialiteter. Våra kockar sätter guldkant på din tillvaro och medan du väntar på maten njuter du av den storslagna utsikten över Storforsen.
Här finns plats för upp till 300 matgäster. Reservera bord och låt oss få hälsa er hjärtligt välkomna till oss.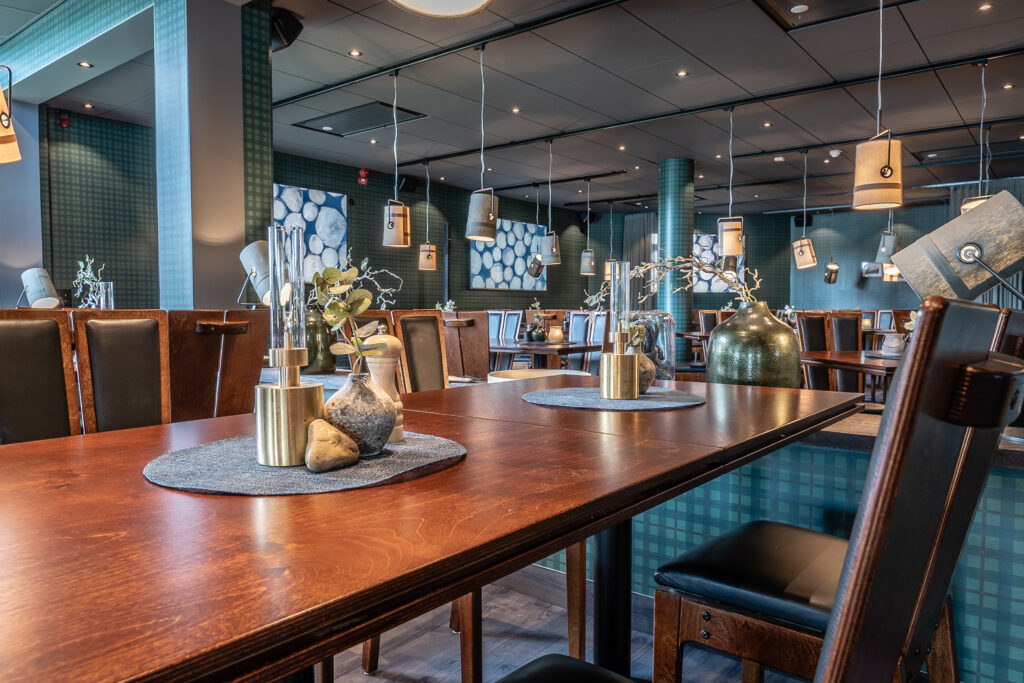 FOTO: Marcel Köppe www.marcelkoeppe.se
Raimos Bar
På campingen ligger den numera välkända puben Raimos bar som byggdes speciellt till filmen "Jägarna".
Den genuina inredningen ger en ombonad känsla med inslag av vildmark och natur.
Träkåtan
Träffas och umgås i vår träkåta för en stunds prat kring elden. Grilla en korvbit eller ett pinnbröd.
Eller varför inte låta oss duka upp en liten buffé?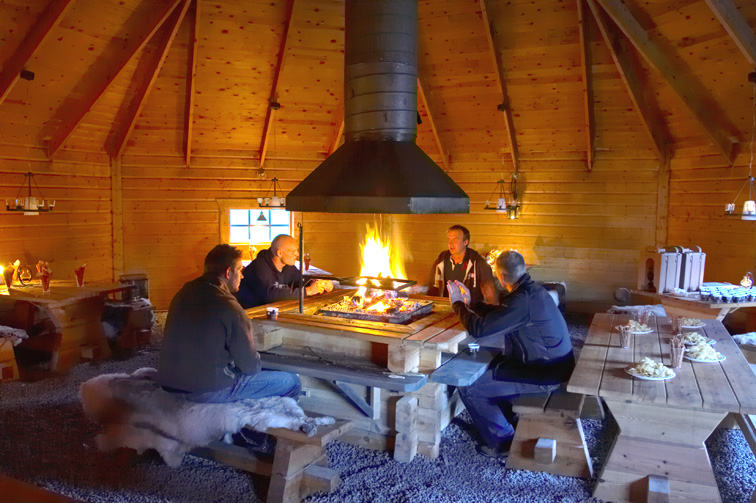 Reception: 0929-721 00
Email:
info@storforsen.se
Website:
https://www.storforsen.se/