Licensed personal trainer
Strength – inside and out
It is important to me to have a healthy body, inside and out. Strength to me means a balance between the right mentality, diet and exercise. I have found mine – now I want to help you find yours!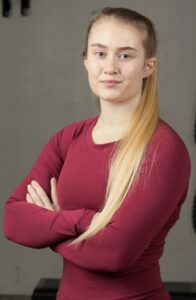 -I always offer new customers a free consultation!
You find me at Kraft&Hälsa, Älvsbyn.
Phone number:
070-6086063
Email:
alvsbypt@gmail.com